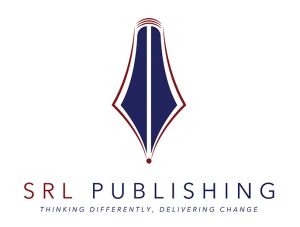 SRL Publishing
We are SRL Publishing, an award-winning climate positive publisher who believe passionately in the power of storytelling. We believe books can change a life. They can make you laugh, make you cry, and most importantly, they can open up conversations. We're all too familiar with mental health and the stigma that surrounds, and our Breaking the Silence ethos has helped break down the barriers of conversation and get people talking about difficult topics that can affect our everyday lives.
We don't just publish books. We also do our best in keeping this world sustainable. In 2019 we donated profits to Rainforest Trust, helping to save over 500,000 trees from deforestation. In 2020, we became a climate positive publisher – the world's first. Our business model is inherently sustainable: by only printing what we sell. We calculate our scope 1, 2, and 3 emissions, including our digital footprint, and offset. We also calculate the number of trees' worth of paper used for our products to make sure we're replacing the ones we've used.
We have been a finalist in the British Book Awards for four consecutive years, winning in both 2022 and 2023. We're part of a sustainability taskforce, a signatory of Publishing Declares, and a member of the UN SDG Publisher Compact.

Publisher address:

London, W1A 6US
Email:
admin@srlpublishing.co.uk
Website:
https://www.srlpublishing.co.uk
UK Distribution: Gardners
http://www.gardners.com/

Click
here
for sales and distribution outside the UK