Vacancies and Information for Publishing Hopefuls
Getting into publishing is famously difficult – but it's so worth it!
If any of the presses in the network have any vacancies, we will post them here. We've compiled the following list of resources for those looking for their first position – we hope you find it helpful, if that's you!
To the best of our knowledge, the information on this page is correct, and the date on which it was last updated can be found at the bottom of the page. If you think we've made a mistake, please do contact us. The information on this page is offered only as a guideline, and should not be relied upon.

Morning Briefings
These are really useful for publishing professionals at all levels – it's worth subscribing to both of these so that you start to recognise the bigger names in publishing, and before too long you'll be looking out for your own news! It's worth noting that many of the links in the daily newsletters are behind paywalls, but they're still a helpful resource for keeping your finger on the pulse.

As well as these morning briefings, there are also a host of newsletters and websites to keep an eye on. Some you might like to keep an eye on (along with a brief description taken from the resource themselves in parentheses) include:
The Indie Insider – A fortnightly newsletter for all lovers of the independent corner of publishing
The Publishing Post – A fortnightly magazine created for publishing hopefuls, by publishing hopefuls, for those wanting to know more about publishing

Jobs boards
While you're probably already keeping an eye on jobs on various websites – Indeed, Reed, the Guardian, etc – and on the publishing-specific recruitment agencies – Inspired Selection and Atwood Tate, for instance – do make sure you also keep an eye on the Independent Publishers' Guild ('the IPG') Jobs Board too, as this is where most independent publishers will list their vacancies, including internships, in the first instance.

It's also worth keeping an eye on the Publishers Lunch jobs board.

Also, do bear in mind that many publishers only advertise positions on their own websites, particularly if they're small independent publishers.
While it may be a route to success for some, emailing publishers out of the blue may not be the best bet – they receive a lot of these emails. However, if you're going to do this, make sure you're polite, include a relevant CV and covering letter and mention which of their titles you like the best and why – a quick way of demonstrating that you've looked into the company. What may be of more help to you when you're looking for your first position is advice – why not contact an editor, or someone who is doing the job you want to do, on social media, and ask if they have five minutes to look over your CV and give you an idea of what you could do to tailor it or improve it? (Of course, don't do this with too many professionals, or you may end up asking for advice from someone you end up being interviewed by!)

Training Centres
One of the most important things to think about when applying for jobs in publishing is exactly what you want to do. Editorial jobs are usually the most popular, and if you want a job which involves toying with words, it's probably best that you can show on your CV that you know what you're doing. Qualifications in proofreading are a good way of demonstrating that you've got the skills, and this can help you to stand out. There are many courses available, and you can Google for hours for a cheap one, but the best-known provider is the Publishing Training Centre.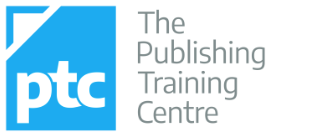 If money is an issue, look at the section on funding below. Also, it's worth bearing in mind that an editor's primary resource is usually the Oxford Dictionary for Writers and Editors, and the more recent editions contain a section on the proofreading symbols, so it's theoretically possible to teach yourself how to mark up proofs using the correct symbols this way. (Bear in mind that the symbols were revised quite heavily in 2005, so if you're learning from a pre-2005 copy of the book, some of the symbols will have changed.)
Of course, there are many other skills you might need in publishing, and there are lots of training courses you can do. The IPG has a 'skills hub' which, if you have access to it, is a good introduction to various areas of publishing. Perhaps one of the most useful courses you could take is InDesign training, since most independent publishers use InDesign to typeset books, to design their catalogues and to make presentations, flyers, etc. – so the skills you acquire can be useful in various departments in a publishing house. Again, another budget-friendly option could be found – there are so many free training videos and resources online (InDesign Secrets, for instance) that you could probably teach yourself the basics using the free trial version of InDesign. (Adobe also offer student pricing, which makes it a lot cheaper if you want to go ahead and take out a subscription.)

Funding
Since some of these courses are very expensive, and many graduates are not particularly flush with cash, funding can be absolutely essential. There are probably other institutions you could approach, but if you wouldn't otherwise be able to enrol on a course, a good place to start to try to find funding is the Book Trade Charity.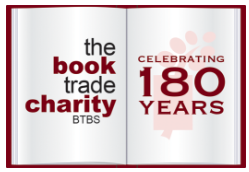 Memberships
There are various societies, clubs and groups which offer membership, paid and free, to publishing people – again, a good place to look for these is on social media, but some of the better known societies are below.

* Book Machine membership is paid, but it's worth noting that they offer a half-price year for students and job-seekers.
This page was last updated on Tuesday the 23rd of November 2021. If you believe information needs correcting, please don't hesitate to contact us.